WaMT works with Barrow Women's Community Matters to provide DIY training
Barrow Borough Council (BBC) put the WaMT team in touch with Barrow Women's Community Matters (WCM) to work together to upskill a cohort of women keen to learn practical new skills.
WCM works with women aged 14+ in the Barrow area, providing support in all the ways they can, creating a strong resource for women in crisis and those who are vulnerable and at risk. WCM run several services ranging from counselling, well-being and social sessions, to employment and education support.
Through discussions with WCM it became apparent that full-time employment is usually not the current destination for the women they engage with, due to several reasons such as health issues or childcare commitments, so WaMT thought something which could be beneficial and empowering for the women would be learning basic DIY tasks. This would benefit the women by increasing their independence to do practical tasks themselves which would save the women financially and increase their awareness of their own capabilities. They might even develop an interest and realise they could build a career in th trades or construction sector!
WCM were enthusiastic about the proposal so WaMT put together a programme and contacted B4Box (a training provider), whilst BBC provided a suitable training space; a large garage space used by BBC's mobile caretaking unit. BBC were a great help in getting the venue ready and making sure it had the correct facilities on the day for the women.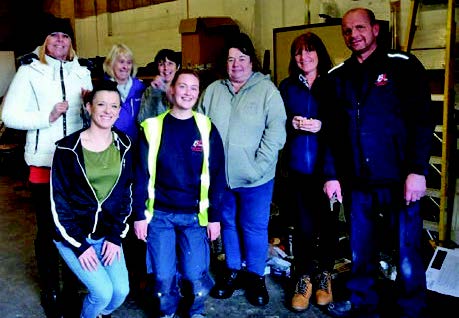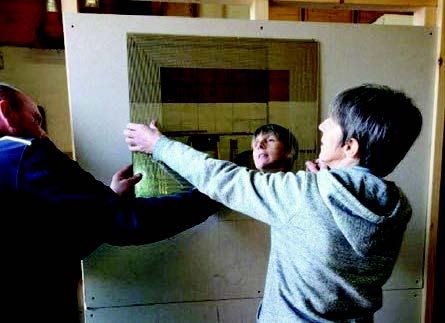 Once the venue had been confirmed WCM organised a focus group to cover what tasks they would like to be covered, WaMT and B4box finalised what would be covered on the day and sourced the necessary equipment, materials and PPE for the women attending the training. The women would learn: How to use a power drill safely, use of nails, screws and wall plugs, re-fixing loose door handles, changing door handles, sealing worktops, filling holes in walls, hanging a curtain pole, floating shelves, pictures and mirrors, and fitting venetian blinds.
The feedback from the course was fantastic, with all of the trainees scoring the quality of the training 'excellent'. Quotes from the women include:
"It was excellent, and it has helped me a lot, the only thing that could be improved was it could do with being longer"

"I really enjoyed learning some new skills and meeting new people. I hope they continue"
Another learner commented she had recently paid some-one £50 to do a couple of jobs covered on the course and now she felt confident to do them herself.
Lynne Shaw, the project worker from WCM, commented,
"all the women truly appreciated the opportunity to gain the experience and we feel the day helped women in gaining more independence. All the ladies said the course really helped them feel more confident at having a go at doing the tasks themselves".
The only negative feedback from the course was that it wasn't long enough! All the women who attended said they would be interested in future courses to help build on their construction skills with one woman enjoying it so much she is looking at doing a Skills for Construction and Building Level One course in college.
Re:vision is the charity subsidiary division of Procure Plus, working to support local people who are distanced from the labour market, into employment. Re:vision's main objective is helping those with barriers into full-time employment.