After five years spent raising her children, Katy has started a career in construction
Katy had worked in warehousing, cleaning, and retail, but had wanted to work in construction when she was younger and had applied for several construction-related college courses but was never successful in securing a place.
When Katy made the decision to go back to work having spent five years raising her children, she wanted a career not just a job, and did a lot of research before deciding that she wanted to pursue a career as an electrician.
Katy engaged with one of the employment groups that WaMT and Procure Plus supports – Rossendale Works – who worked with Katy to get her ready for work. Katy's confidence grew and she completed several practical courses funded by WaMT. The courses provided Katy with practical pre-employment construction training and a CSCS card.
The WaMT team at Procure Plus approached Concept Heating, a Procure Plus client, and following an interview Katy was offered the apprenticeship role, and started employment on the in January 2022.
Katy is the first female apprentice that Concept Heating has employed, not because they haven't wanted to do so, but because they haven't had any suitable applicants. At the beginning Katy knew that the team was a little unsure about having a female apprentice, however, Katy has won them over with her hard work and enthusiasm and is  learning from her colleagues' skills. The company appreciates her eagerness to learn.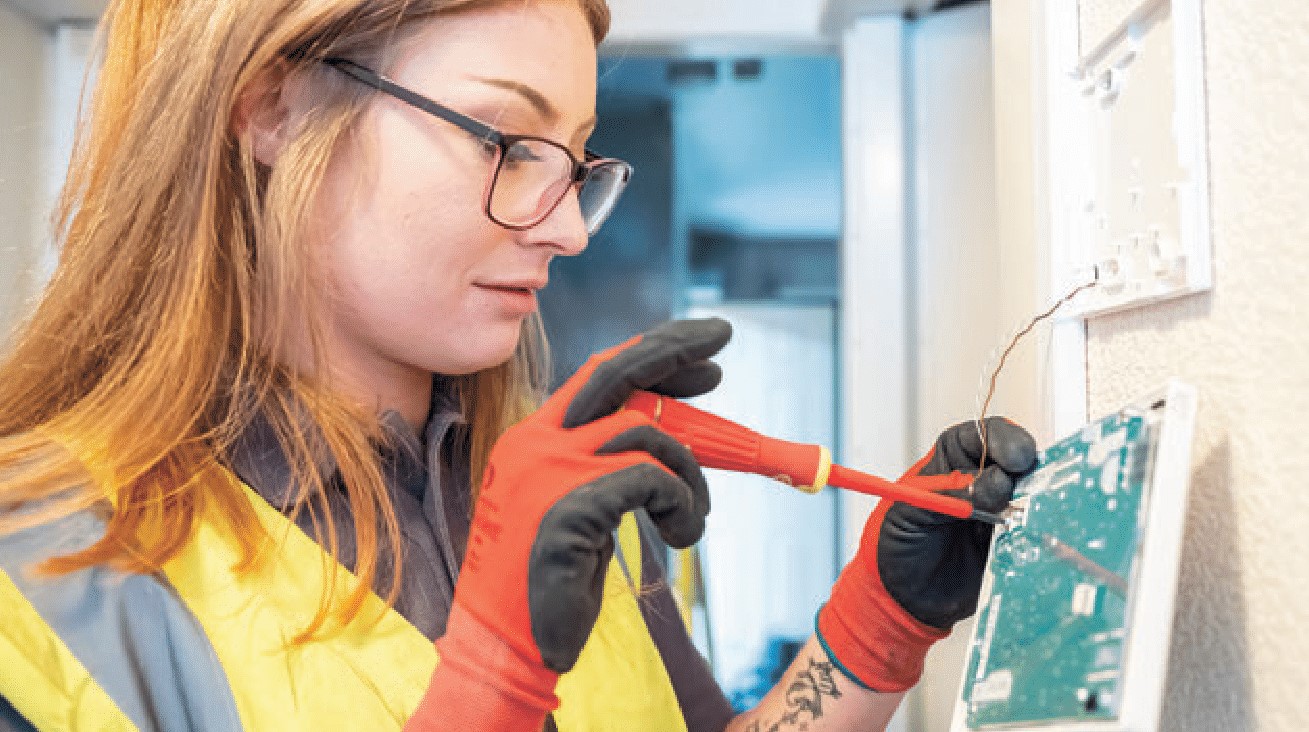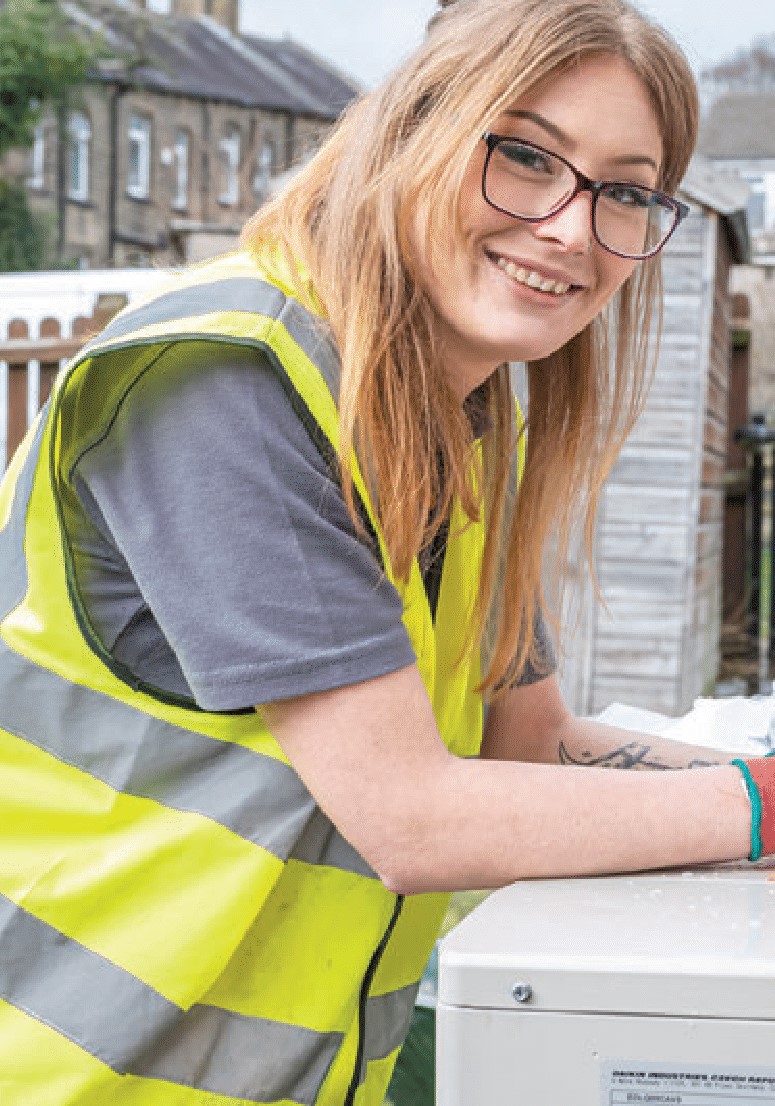 Katy says…
"I really like the work and my team; I have always wanted a career in construction and now I have the opportunity. I'm looking forward to starting college and learning from the experienced electricians I'm working with who are very supportive"
Concept Heating's Paul Byrom says…"Katy is working hard and I believe that she is fast becoming a favourite with the tenants, and I personally see the positives of having a female electrician because we often work in tenanted properties with vulnerable female tenants."
Ann-Marie English from the WaMT team said…
"I'm going to follow Katy's career, I believe she will be an inspiration for more women to consider a career in construction trades, she is such a motivated person I know she will do well."
15th February 2022